THANK YOU TO OUR 2022 SPONSORS & DONORS! We sincerely appreciate your continued support of the 4-H program and local agriculture!
We are excited to proceed with the fair once again as a full 4-day fair, however we will still have costs, especially relating to our online streaming plans and, of course, our health and safety protocols that will continue to ensure exhibitors and attendees are still kept safe. If you or your business find yourself in a position that you are able to support the Provincial Winter Fair in 2023, we'd love to hear from you. Every little bit helps! Alternatively, we would welcome prize donations and silent auction offerings.
If you would like to be a sponsor of the 85th Provincial Winter Fair in 2023 - please click on one of the sponsorship opportunities below, or contact us at the KXA Office by
email.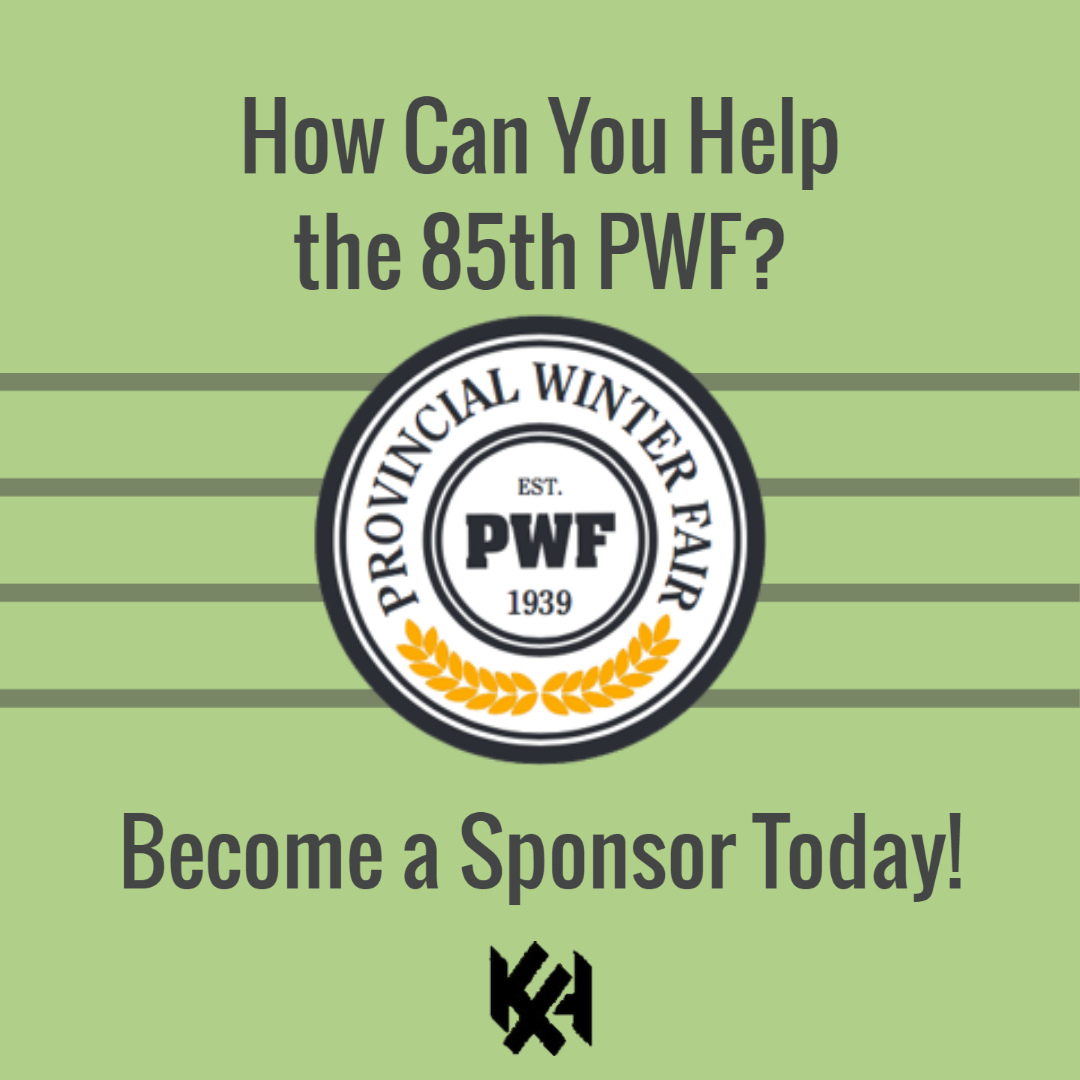 Provincial Winter Fair 2023 Sponsorship Program
Deadline: August 4, 2023 (to be included in the Fair promotional materials)
Details of the Various Sponsorship Levels & Recognition Opportunities are available below

If you wish to create a new award or prize for a specific class, championship or division in the Awards listing, please contact the Fair to Set Up and discuss the details
We Would Like to Thank Our 2022 Sponsors & Buyers for their continued support!
Sponsorship Opportunities

Fair Catalogue Advertisements

$37-90
Full Page Advertisement


Half Page Advertisement


Business Card Advertisement


Benefit to customer
Event/General Sponsorships

$0-5000+
Diamond Sponsorship $5000+


Platinum Sponsorship $3000-$4999


Gold Sponsorship $1500-$2999


Silver Sponsorship $750-1499

Copper Sponsorship $500-749

Bronze Sponsorship $250-499
Friends of the Fair ~ up to $249
Sponsor Opportunities Include the Banquet, Entertainment, Pioneer Event, Silent Auctions and much more!

Livestock / 4-H Class Sponsor or Award Donor

$100+
Sponsor a Livestock Class Prize Money


Sponsor a Championship Class & Banner


Sponsor an Award Buckle or Jacket

Sponsor a Perpetual Trophy

Donate Prizes & Awards