Sponsored by Ashcroft 4-H Club, Campbell & Co Chartered Accountants, Blackwell Dairy, and Grandview Acres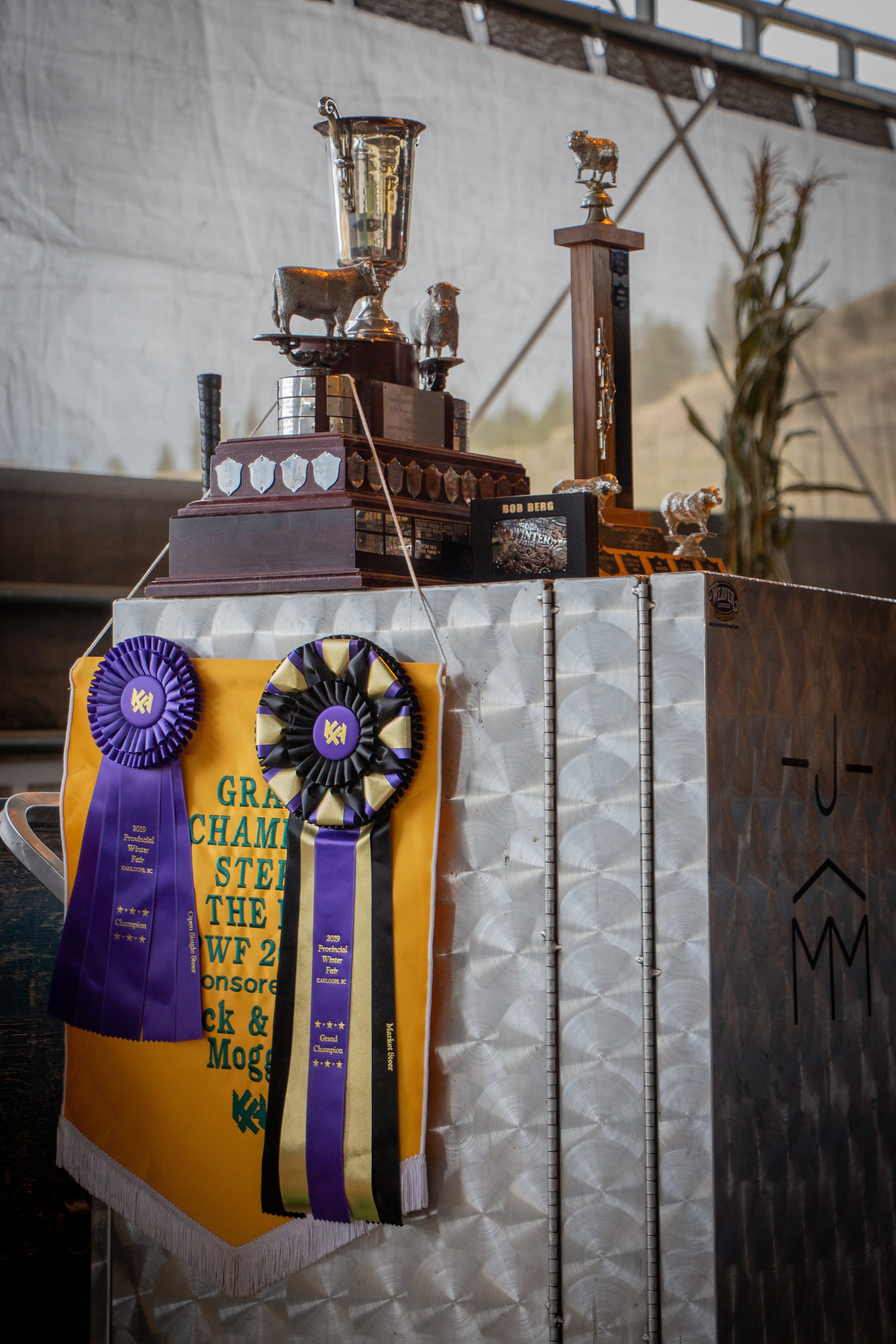 EVERYONE IS WELCOME TO ATTEND!
The evening celebrates the achievement and hard work of all 4-H & Open Contributors. It consists of a roast beef on a bun dinner and awards ceremony, and then get your dancing shoes on for some great music!
To pre-purchase tickets please contact the fair office by email. Tickets will be available at the On-Site Fair office but get them before they are gone!
The Provincial Winter Fair Awards Banquet is a opportunity for the 4-H Members, parents, and families to have fun and to wind down after a hard working weekend!
Perpetual trophies and awards are handed out to the weekend aggregate winners in each 4-H Division & age category!
Come and Enjoy Great Food & Music!
Evening Agenda
4-H Pledge, 4-H Grace & Oh Canada
Beef on a Bun Dinner, Catered by La Cucina Catering & Event Services
Candle Lighting Ceremony
Award Presentations
Dance! (DJ: Encore Music Productions, Lance Yamada
Tickets Must Be Purchased In Advance

Tentative Deadline - Friday, September 22, 2023 (max 300 people)
Banquet Date - Sunday, September 24, 2023
Banquet Location - Circle Creek Ranch & Equestrian Centre Grounds, Hwy 5A South, Kamloops BC
Times: 6:30 PM (Meal) - Subject to Change
Awards Presentations: 8 PM (usually when they roughly start)
Dance to Follow Awards
I pledge
My head to clearer thinking,
My heart to greater loyalty,
My hands to larger service,
My health to better living,
For my club, my community, my country, and my world.
We thank thee, Lord, for blessings great

on this, our own fair land.

Teach us to serve thee joyfully,

with head, heart, health and hand.