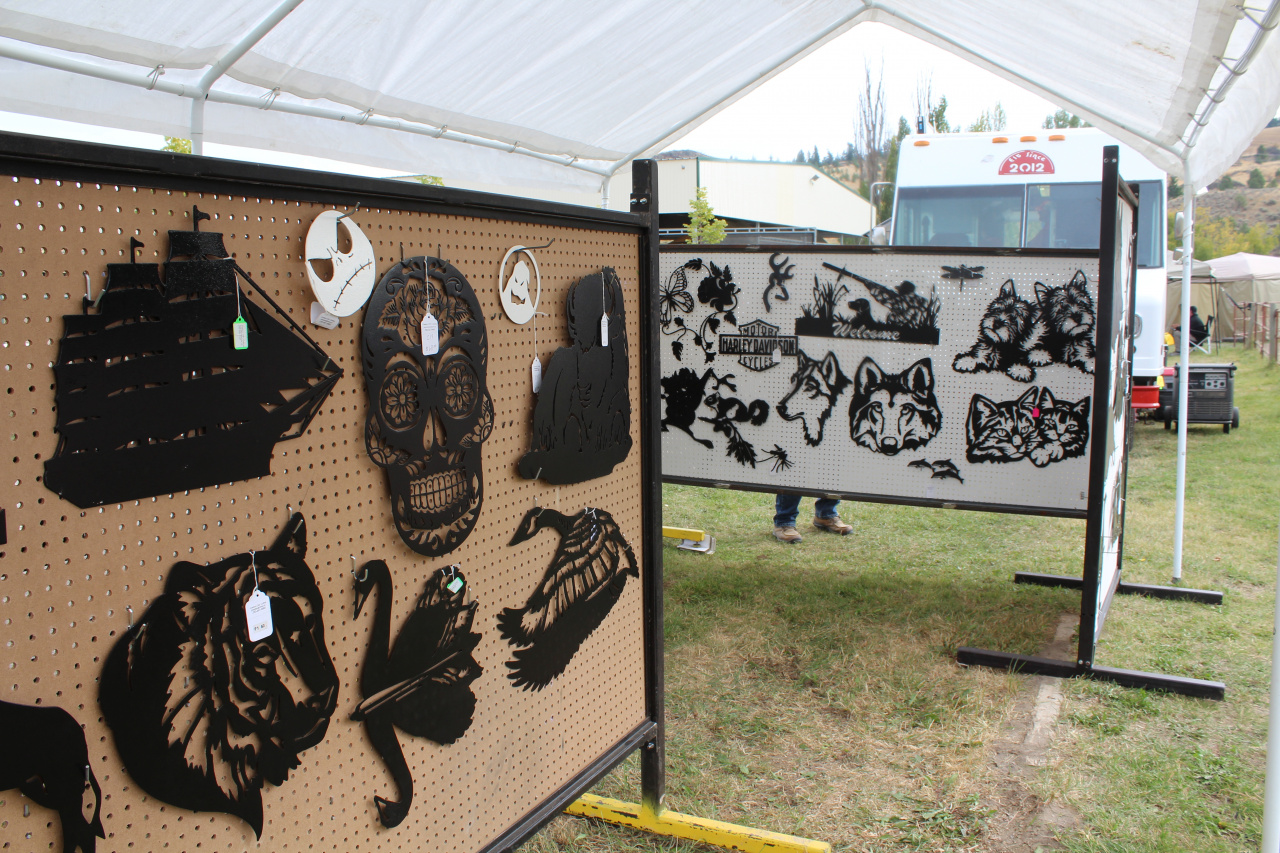 Since we will be back in Kamloops for 2023, at Circle Creek Ranch & Equestrian Centre - we will require a few more food vendors & varieties including breakfast menu items. We try not to duplicate food types in order to allow each vendor an opportunity to maximize over the weekend, but it may be needed for certain types of menu choices!
Food Vendors
2023 Weekend Food Vendor Rate
~Complimentary for 2023~
($60.00 + Exhibitor Fee + GST is waived for 2023)
Application Form SUBMISSION DOES NOT Guarantee Approval!
The Committee has the right to choose vendors based on the needs of our fair!
- Please read the information letter below & Complete the PWF Application Form
and submit it to the PWF office address for approval.
Temporary Special Event Interior Health Permit:
- See Below for Permit Guidelines
Any place that prepares food for immediate consumption at temporary locations, events, or markets for 14 or less days per year.
If you are an approved food premises you are still required to apply for a Temporary Food Service for off-site food sales.
If you are an event coordinator, please review the Temporary Event Coordinator's Planning Guide and complete the Temporary Event Coordinator Application. Contact an Environmental Health Officer well in advance of the event to discuss the requirements specific to the event before any information packages go out to vendors.
To apply for a permit follow the steps below:
Step 1: Review the Temporary Food Services Guidelines to determine whether you are applying for a Lower Risk or Higher Risk permit. Note: some foods are Permit Exempt.

Step 2: Submit your information to the local Environmental Public Health office at least 14 days prior to your event. Application received with less than 14 days notice may not be processed.

Step 3: Once these documents are submitted, reviewed and approved, a Permit to Operate will be issued.
Commercial & Craft Vendors
See Below for the Commercial Vendor 3-Day Application form & Introductory Letter

We Hope you can come & Enjoy the Fair along with everyone else!
Refer to the Accommodation Page for Camping Registration Form & various Kamloops Accommodations!

For Farmer's Market (Food Retail Vendors)
*Please Note for Markets: Approval is required to sell higher risk pre-packaged food not meant for immediate consumption, shell eggs, and/or frozen raw food of animal origin (meats, poultry or fish) at temporary locations such as Farmer's Markets.
Food intended for immediate consumption at a Market requires application for a Temporary Food Service (see food vendors section).
To apply for approval follow the steps below:
Step 1: Review Guideline for the Sale of Foods at Temporary Food Markets to determine if you are selling Higher Risk food and require Approval. Lower Risk home prepared foods can be sold and do not need authorization from an Environmental Health Officer. A list of Higher Risk and Lower Risk foods can be found in the Guideline.

Step 2: For Higher Risk Food submit the application and all required information (listed on application) to your local Environmental Public Health Protection office.

Step 3: Once these documents are submitted, reviewed and approved, a Letter of Confirmation will be issued.
Commercial & Craft Vendor Forms & Info