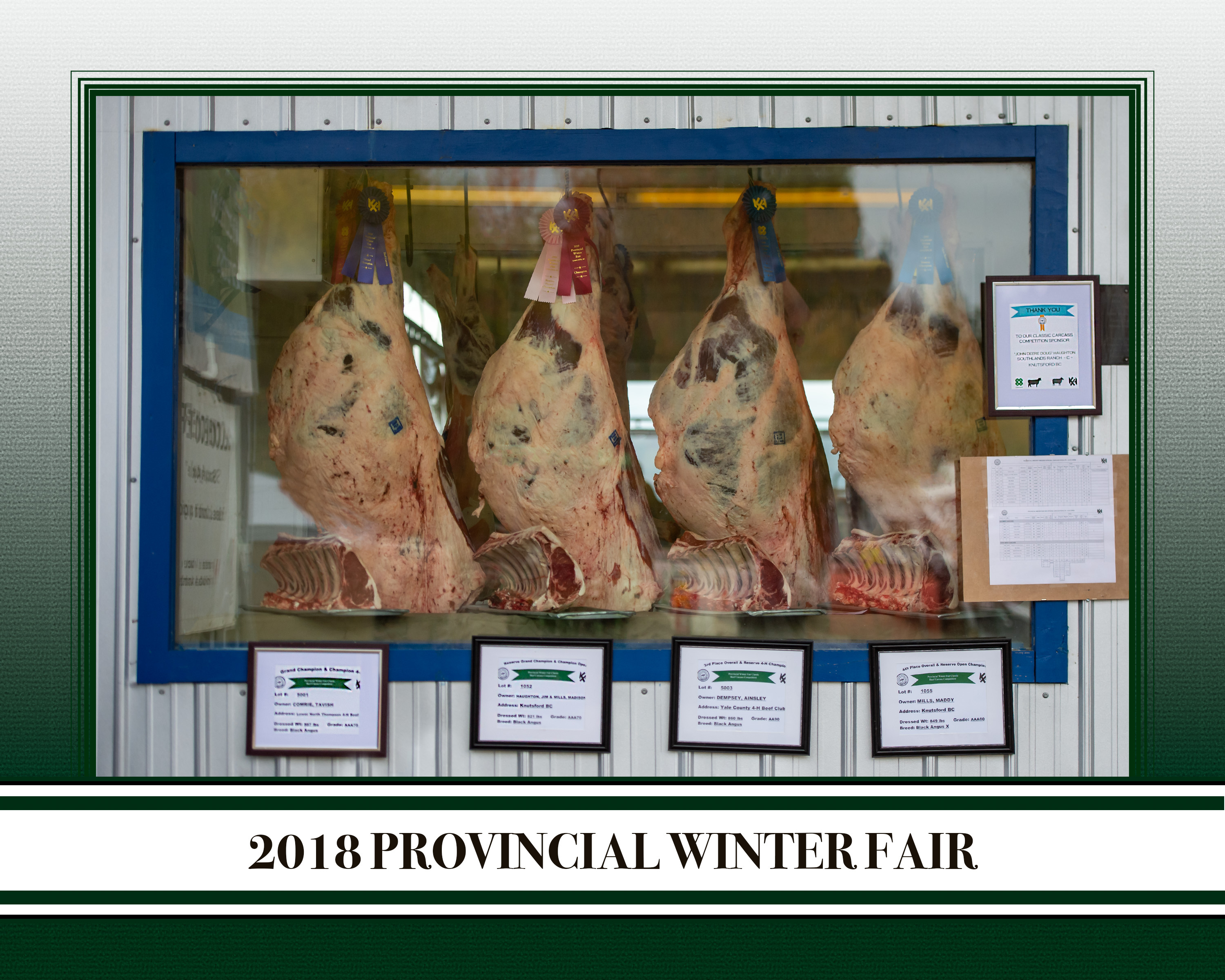 The Provincial Winter Fair has a unique opportunity for 4-H Beef Members to view and judge actual hanging beef carcasses - to learn and understand the value of Beef Grading.
We encourage local and out of town 4-H Clubs attending the fair to review and teach your members about the Beef Carcass Judging Process prior to this year's Provincial Winter Fair!
4-H Beef Carcass Judging Manual & Score Card

Please see below for further judging materials and resources - also reach out to your 4-H Leader and 4-H BC for Judging Publications and resources.

University of Kentucky Beef & Sheep Cattle Terminology and Judging Resources
- Its Great for Anyone trying to touch up on their judging skills
Lamb Carcass Judging & Resources

http://www.freshcanadianlamb.ca/

Educational Display Tips & Resources

(Courtesy of Oregon 4-H)